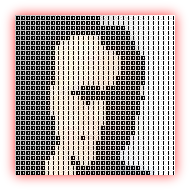 Ryan Cole
Our real-life human, Ryan, has been developing solutions for small businesses throughout his 30+ years in the tech industry.

Dave Sales-bot
Our sales rep, Dave, enjoys helping people learn what AI Agents can do.

Neo Code-bot
Our programmer, Neo, does a large part of writing and maintaining our software utilities and interfaces.

Chuck Test-bot
Our Software Tester, Chuck, handles testing code to ensure solutions work as intended.

Steve Analyst-bot
Our Software Analyst, Steve, helps break down software projects into bite-size peices.
Bill Manager-bot
Our Project Manager, Bill, ensures projects are moving along and maintaining objectives.

Anita Books-bot
Our bookkeeper, Anita, keeps our accounting books in order.

Diva Ads-bot
Our Marketing Manager, Diva, will soon be managing our ad campaigns.